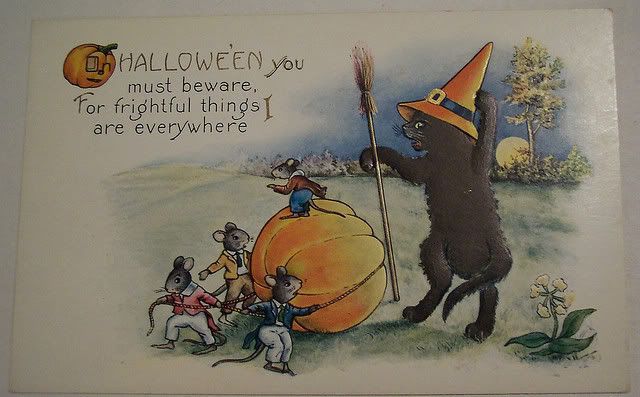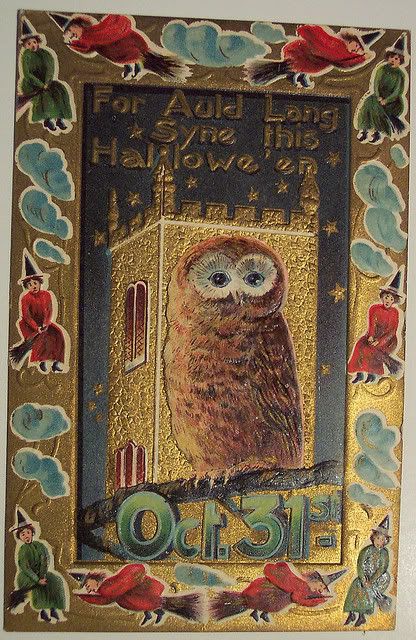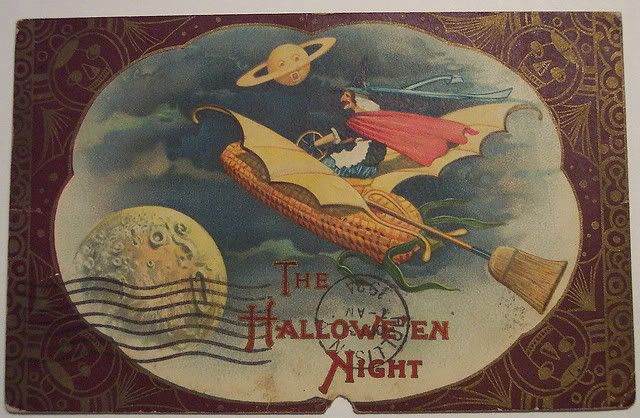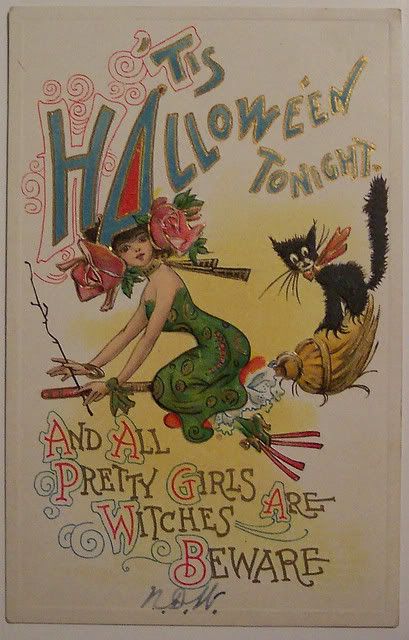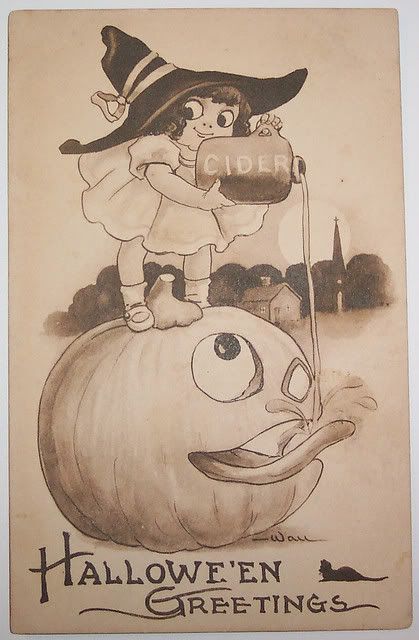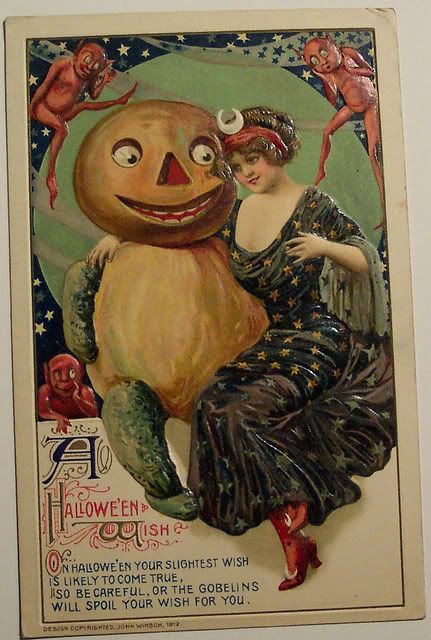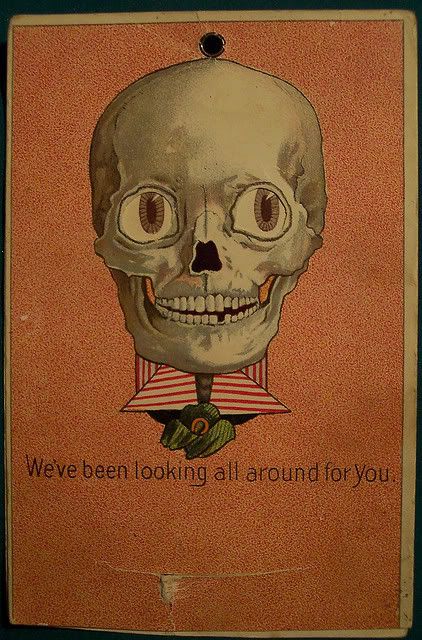 All pictures from https://secure.flickr.com/photos/vintagehalloweencollector/


What were you for Halloween? I had a list of possibilities,
1. Christiane in the final scene of Eyes Without a Face
2. A spiritualist during a sceance, covered in ectoplasm, some coming out of my mouth and forming a cheesecloth halo.
3. This scene from Fascination.
4. A sort of 1930's socialite saint Lucy, satin dress, stole, art deco jewelry, finger waves, bloody bandages on my face and a platter with false eyes. (For those of you not raised catholic, the story is that st. Lucy was a beautiful girl from a rich family who converted to Christianity. A Roman soldier wanted to marry her, and was especially fond of her eyes, so she plucked them out and gave them to him so that he would leave her alone. There are several saint stories that involve beautiful girls disfiguring themselves or praying to God to make them ugly. The other version is that Lucy's eyes were plucked out while she was being tortured by the Romans, but that's less interesting. Saint Lucy is often depicted holding her eyes or with them on a plate.)
5. A ghost from a bow hunting accident. I went with this because I found a wonderful black empire cut gown with floral embroidery which worked with the regency era image I had for the costume, so like this but dead. With it long black gloves, hand fan, an arrow through my neck, and blood coming out of my mouth. I didn't get to really do anything for Halloween yet because of a cold, a friend's birthday and the hurricane. There's still this coming weekend though.

I have a standby costume every year if the others don't work out in time. It's a black Gunne Sax dress that can easily become a witch or ghost. This and this are the closest I could find to pictures of it, but it's different and better. Less obviously a 1980s version of the 1800s, closer to the real thing. Still with netting sleeves and lace.